Manitoba Babysitting Preparedness Class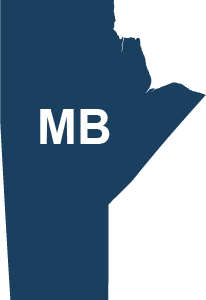 Course For Babysitting provides access to the Babysitting Preparedness Class, an educational programme which may be recommended or required for individuals in the province of Manitoba that plan to provide babysitting services for children.
This nationally recognized babysitting course presents topics essential to the task of babysitting children of all ages. Upon successful completion of the Babysitting Preparedness Class, a certificate and wallet card are provided, which potential babysitters can present as evidence of having completed a babysitter training programme.
Nationally
Recognized
This online Babysitting Preparedness Class is recognized throughout Canada and provides vital information for individuals considering providing babysitting services to children.
Various relevant topics are presented, and students are issued a certificate and wallet card upon successful completion of the Babysitting Preparedness Class. These certificates and/or wallet cards are frequently presented to families that are interested in hiring a babysitter to show evidence of babysitting training.
Easily
Accessible
Our Babysitting Preparedness Class is 100% online and self-paced, which allows you to start and stop at any time and as often as necessary to accommodate your schedule.
The course can also be taken on any device that has access to the Internet:
Desktop computers

Laptop computers

Tablets

Smart phones
You can even start on one device and continue on another!
Quality
Content
This online course will prepare babysitters for starting or improving a babysitting business. Students will learn what a typical babysitting job is like and how to provide proper care for toddlers, preschoolers, and school age children. The course consists of 25 sections of content which include topics such as communicating with parents and guardians, identifying and responding to behaviours, discipline, bedtime, games and craft ideas, cooking and cleaning, and babysitting laws. Additionally, this online babysitting course will provide guidance on how to handle emergencies including first aid and CPR basics.
Lowest Price Guarantee
At only $25 USD, we offer the lowest priced Babysitting Preparedness Class with absolutely no hidden fees; guaranteed! If you find a similar course for a lesser price, we'll beat it! Just contact us and let us know. It's that simple!
The course price includes an enrollment verification letter, your certificate of completion, and a wallet card. We do not charge additional fees for providing these documents.
Other benefits include...
Instant certificate upon completion of course requirements; 24 hours a day, 7 days a week.
No fail format. You will have unlimited chances to pass the required test.
Is this the class I am required to take?
The Babysitting Preparedness Class has a number of different names but they all reference the same class requirement. If you have been instructed to take any one of the following classes then our online Babysitting Preparedness Class may satisfy that requirement:
Babysitter CPR Class
Babysitter CPR Course
Babysitter Class
Babysitter Course
Babysitter First Aid Class
Babysitter First Aid Course
Babysitter Preparedness Course
Babysitter Training
Babysitter's Training Course
Babysitting Basics Course
Babysitting CPR Class
Babysitting CPR Course
Babysitting Class
Babysitting Course
Babysitting First Aid Class
Babysitting First Aid Course
Babysitting Safety Class
Babysitting Safety Course
Babysitting Safety Training
Babysitting School
Babysitting Training
Youth Babysitter Class
Is this distance learning programme (online class) acceptable in my local government district, rural municipality, city, town, or village?
In some cases the local rules of a particular local government district, rural municipality, city, town, or village may discourage or even disallow online babysitter training programmes. This means that, in those cases, the Babysitting Preparedness Class should not be taken with an online provider. Below is a listing of every local government district, rural municipality, city, town, or village in the province of Manitoba. Those displayed in red and with an are specifically known to recommend or require in-person babysitter training programmes held in a traditional classroom setting:
Cities
Brandon
Dauphin
Flin Flon
Morden
Portage la Prairie
Selkirk
Steinbach
Thompson
Winkler
Winnipeg
Local Government Districts
Rural Municipalities
Alexander
Alonsa
Argyle
Armstrong
Bifrost – Riverton
Boissevain – Morton
Brenda – Waskada
Brokenhead
Cartier
Cartwright – Roblin
Clanwilliam – Erickson
Coldwell
Cornwallis
Dauphin
De Salaberry
Deloraine – Winchester
Dufferin
East St. Paul
Ellice – Archie
Elton
Emerson – Franklin
Ethelbert
Fisher
Gilbert Plains
Gimli
Glenboro – South Cypress
Glenella – Lansdowne
Grahamdale
Grandview
Grassland
Grey
Hamiota
Hanover
Harrison Park
Headingley
Hillsburg – Roblin – Shell River
Kelsey
Killarney-Turtle Mountain
La Broquerie
Lac du Bonnet
Lakeshore
Lorne
Louise
Macdonald
McCreary
Minitonas – Bowsman
Minto – Odanah
Montcalm
Morris
Mossey River
Mountain
Norfolk Treherne
North Cypress – Langford
North Norfolk
Oakland – Wawanesa
Oakview
Pembina
Piney
Pipestone
Portage la Prairie
Prairie Lakes
Prairie View
Reynolds
Rhineland
Riding Mountain West
Ritchot
Riverdale
Rockwood
Roland
Rosedale
Rossburn
Rosser
Russell – Binscarth
Sifton
Souris – Glenwood
Springfield
St. Andrews
St. Clements
St. François Xavier
St. Laurent
Stanley
Ste. Anne
Ste. Rose
Stuartburn
Swan Valley West
Taché
Thompson
Two Borders
Victoria
Victoria Beach
Wallace – Woodworth
West Interlake
West St. Paul
WestLake – Gladstone
Whitehead
Whitemouth
Woodlands
Yellowhead
Towns
Altona
Arborg
Beausejour
Carberry
Carman
Churchill
Gillam
Grand Rapids
Lac du Bonnet
Leaf Rapids
Lynn Lake
Melita
Minnedosa
Morris
Neepawa
Niverville
Powerview-Pine Falls
Snow Lake
Ste. Anne
Stonewall
Swan River
Teulon
The Pas
Virden
Winnipeg Beach
Villages
Dunnottar
St-Pierre-Jolys
What our students are saying...
Read more on our testimonials page