Yukon Babysitting Preparedness Class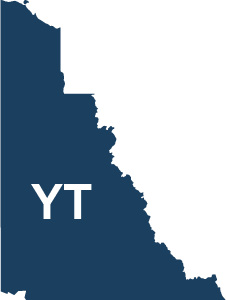 Course For Babysitting provides access to the Babysitting Preparedness Class, an educational programme which may be recommended or required for individuals in the territory of Yukon that plan to provide babysitting services for children.
This nationally recognized babysitting course presents topics essential to the task of babysitting children of all ages. Upon successful completion of the Babysitting Preparedness Class, a certificate and wallet card are provided, which potential babysitters can present as evidence of having completed a babysitter training programme.
Nationally
Recognized
This online Babysitting Preparedness Class is recognized throughout Canada and provides vital information for individuals considering providing babysitting services to children.
Various relevant topics are presented, and students are issued a certificate and wallet card upon successful completion of the Babysitting Preparedness Class. These certificates and/or wallet cards are frequently presented to families that are interested in hiring a babysitter to show evidence of babysitting training.
Easily
Accessible
Our Babysitting Preparedness Class is 100% online and self-paced, which allows you to start and stop at any time and as often as necessary to accommodate your schedule.
The course can also be taken on any device that has access to the Internet:
Desktop computers

Laptop computers

Tablets

Smart phones
You can even start on one device and continue on another!
Quality
Content
This online course will prepare babysitters for starting or improving a babysitting business. Students will learn what a typical babysitting job is like and how to provide proper care for toddlers, preschoolers, and school age children. The course consists of 25 sections of content which include topics such as communicating with parents and guardians, identifying and responding to behaviours, discipline, bedtime, games and craft ideas, cooking and cleaning, and babysitting laws. Additionally, this online babysitting course will provide guidance on how to handle emergencies including first aid and CPR basics.
Lowest Price Guarantee
At only $25 USD, we offer the lowest priced Babysitting Preparedness Class with absolutely no hidden fees; guaranteed! If you find a similar course for a lesser price, we'll beat it! Just contact us and let us know. It's that simple!
The course price includes an enrollment verification letter, your certificate of completion, and a wallet card. We do not charge additional fees for providing these documents.
Other benefits include...
Instant certificate upon completion of course requirements; 24 hours a day, 7 days a week.
No fail format. You will have unlimited chances to pass the required test.
Is this the class I am required to take?
The Babysitting Preparedness Class has a number of different names but they all reference the same class requirement. If you have been instructed to take any one of the following classes then our online Babysitting Preparedness Class may satisfy that requirement:
Babysitter Class
Babysitter Course
Babysitter CPR Class
Babysitter CPR Course
Babysitter First Aid Class
Babysitter First Aid Course
Babysitter Training
Babysitting Class
Babysitting Course
Babysitting CPR Class
Babysitting CPR Course
Babysitting First Aid Class
Babysitting First Aid Course
Babysitting Safety Class
Babysitting Safety Course
Babysitting School
Babysitting Training
Is this distance learning programme (online class) acceptable in my city or town?
In some cases the local rules of a particular city or town may discourage or even disallow online babysitter training programmes. This means that, in those cases, the Babysitting Preparedness Classshould not be taken with an online provider. Below is a listing of every city or town in the territory of Yukon. Those displayed in red and with an are specifically known to recommend or require in-person babysitter training programmes held in a traditional classroom setting:
Cities
Towns
Carmacks
Dawson
Faro
Haines Junction
Mayo
Teslin
Watson Lake
Please note:
In accordance with the Children's Online Privacy Protection Act (COPPA), we do not collect any information from anyone under 13 years of age. Therefore, children under 13 years of age are unable to register for this online babysitting class.
What our students are saying...
Read more on our testimonials page